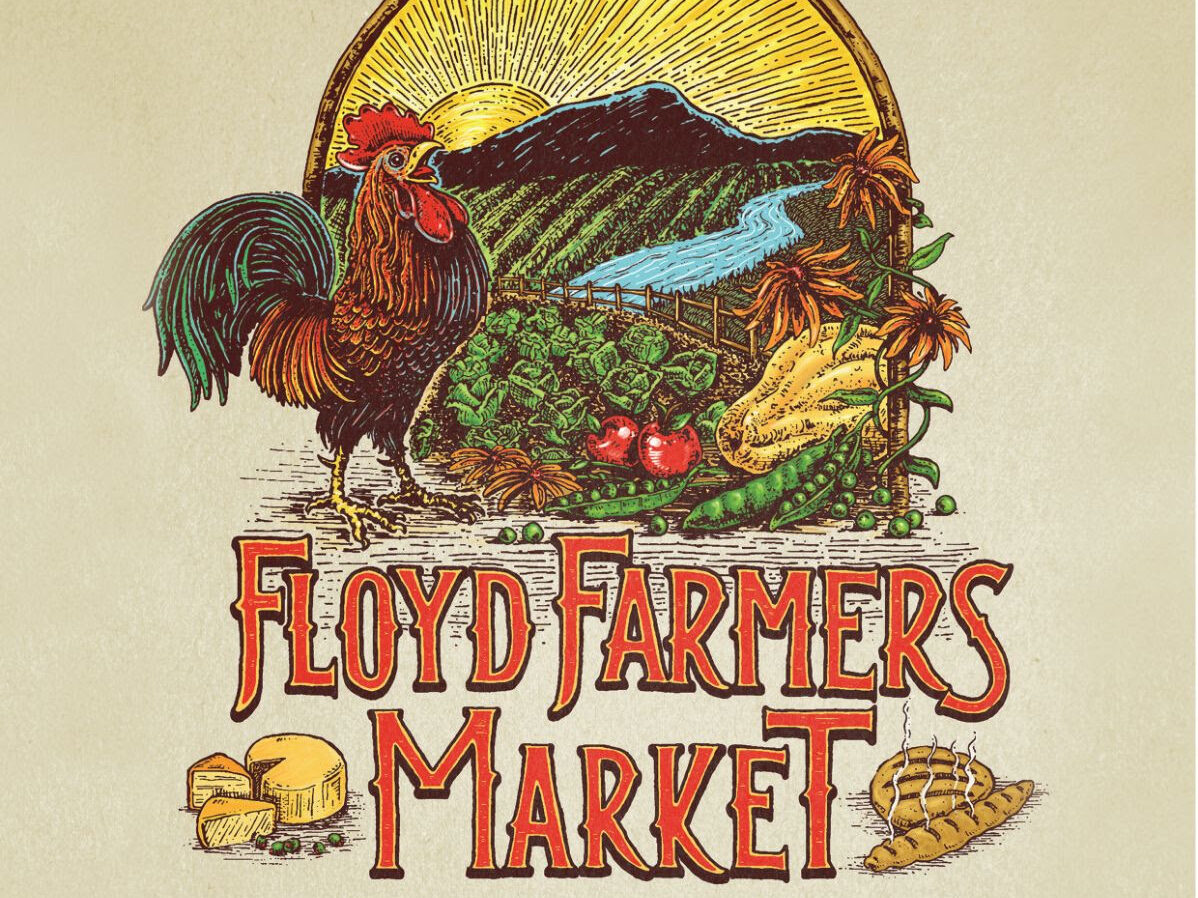 The Floyd Farmer's Market is now open for the season, with hours Saturdays 9:00am – 1:00pm and Thursdays 4:00pm – 8:00pm. The farmer's market season generally runs from May through November.
It features fresh fruit and vegetables, as well as meat, eggs, cheese, baked goods, flowers, coffee and more. Participating vendors include: Bent Mountain Herbs, Bird and Hopper, Birkat Soap, Davis Crafty Pirates, Kester Clark, Minimal Gap Honey, Rivenwood, Sparkling Wildflower, Turner Family Farms and Waterbear Farm.
The Floyd Community Market is a 3,000 square-foot timber frame multi-use pavilion located in the center of town. It opened in 2010.